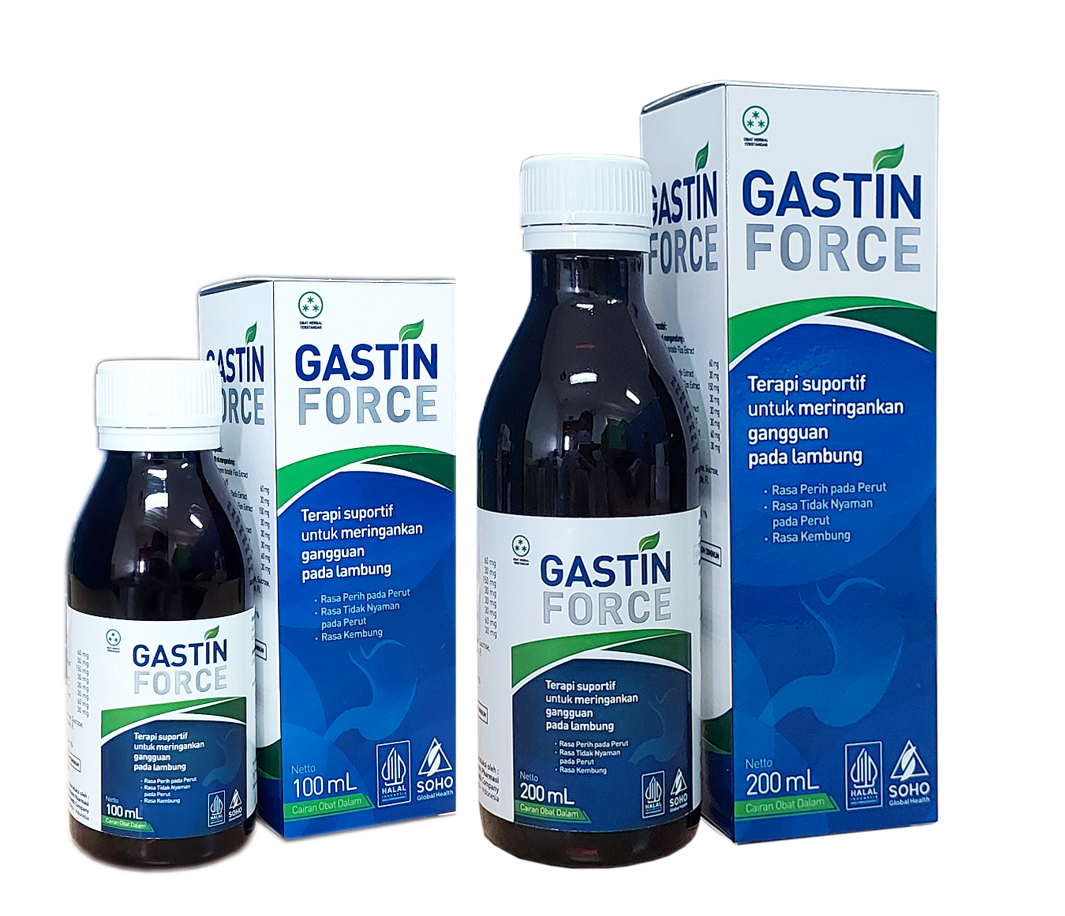 Product Benefits:
Can be given as supportive therapy to relieve stomach disorders such as abdominal pain, abdominal discomfort, and bloating.
Compositions:
Every 10 mL Gastin Force consist of: Iberis amara totalis Flos Extract (Bitter Candytuft) 60 mg, Angelica sinensis Radix Extract (Angelica) 30 mg, Marticaria chamomilla Flos Extract (Chamomile) 150 mg, Carum carvi Semen Extract (Caraway St) 30 mg, Silybum marianum Semen Extract (Milk Thistle) 30 mg, Melissa officinalis Folium extract (Lemon Balm) 30 mg, Glycyrrhiza uralensis Radix Extract (Liquorice) 60 mg, Mentha piperita Folium Extract (Peppermint) 30 mg
Dosage:
Adult: 1-3 times daily 10 ml. Should be taken before meals or with food.
Pack Size:
Box, 1 bottle of 100ml or 200ml